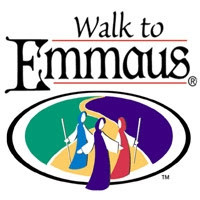 God is good. I've wanted to attend a Walk to Emmaus for the past 20 years, but it didn't happen until this past weekend. I was ready for the Emmaus weekend, and God's timing was evident. The weekend also fit like a hand in a glove with the Bible study I've been sharing with a group of ladies on the book of Philippians.
It was a three-day weekend of experiencing God's love – of bathing in it and basking in the Son shine.
It was a weekend of rounding out my faith – of spending time digesting the many facets of God's love and my response to it. A weekend to challenge me in the areas where I've been falling short of God's best – where I need to trust him more and let him lead.
It was a weekend of connecting with others who shared common backgrounds – common hurts and needs.
And now it is time for the "Fourth Day"…
I am prayerfully letting go of some responsibilities, especially in areas where I have felt like I have been spinning my wheels but going nowhere.
I am challenging myself to be more attentive to my role as wife and helpmeet, and to be more productive on the home front.
I must eliminate a lot of clutter in my life, beginning in my office and home; and with Christ's support re-establish priorities in a way that brings order and peace, and that frees me to share my faith according to God's leading.
An Introduction to Walk to Emmaus, The Upper Room from Upper Room Ministries on Vimeo.